Welcome to Handlery Hotel
Locations in both San Diego & San Francisco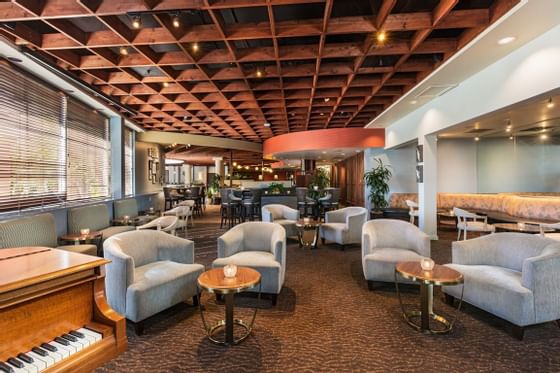 Handlery Hotel San Diego
Adjacent to the lush, rolling fairways of the Riverwalk Golf Club in San Diego's Hotel Circle, The Handlery merges contemporary comfort with relaxing, friendly ambiance. As a family owned hotel, we create tailor-made experiences for our guests by offering 217 comfortable, beautifully appointed rooms and suites, a friendly atmosphere and gracious, dedicated staff. For catching up with friends or unwinding with colleagues, Postcards American Bistro and 950 Lounge offer superb cuisine and cocktails in a vibrant setting. The Seasonal Reef Lounge Poolside Bar & Grill serves burgers and craft beers for guests lounging by our heated outdoor pool. Guests will also enjoy the full range of amenities, from a fitness center and complimentary Wi-Fi to a wide variety of function space accommodating up to 500.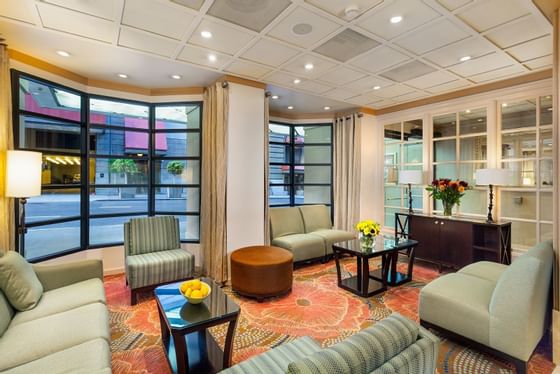 Handlery Union Square Hotel
Our central Union Square location brings the best of San Francisco directly to your doorstep, while our concierge and front desk staff draw upon their deep local knowledge when recommending everything from famous attractions to hidden gems. Our heated outdoor pool awaits for a relaxing dip after a day of travel, meetings or exploring. There's no better place for unwinding with colleagues, catching up with friends or making new connections.
"To have every guest not question why they stayed here, but to question why they didn't stay here before..."
These were the words of Handlery Hotels, Inc., founder Harry Handlery when he started his company in 1928. He remained committed to that vision when he purchased the Handlery Union Square Hotel in 1948 and later when The Handlery Hotel San Diego was built in 1954. Since then, four generations of Handlery family members have welcomed guests to these cities.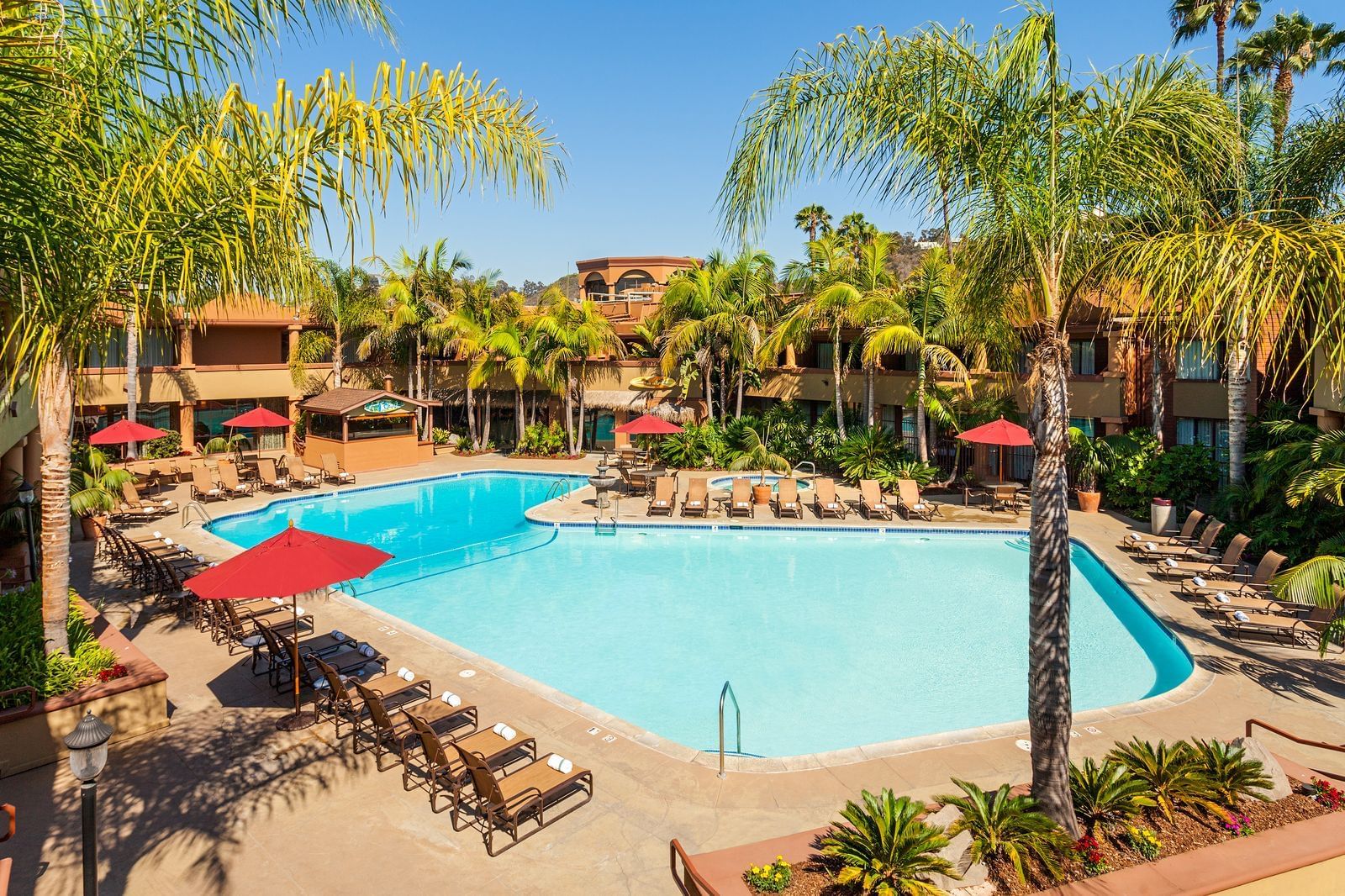 San Diego
Cozy, ranch-inspired architecture, splendid palm trees and colorful flowering landscaping surround the façade of The Handlery Hotel San Diego. For over half a century, our independent hotel has catered to sophisticated travelers seeking an alternative to the typical chain hotel experience. The Handlery Hotel San Diego has welcomed guests to this casually elegant retreat just moments from the best attractions, recreational activities, and nightlife in San Diego.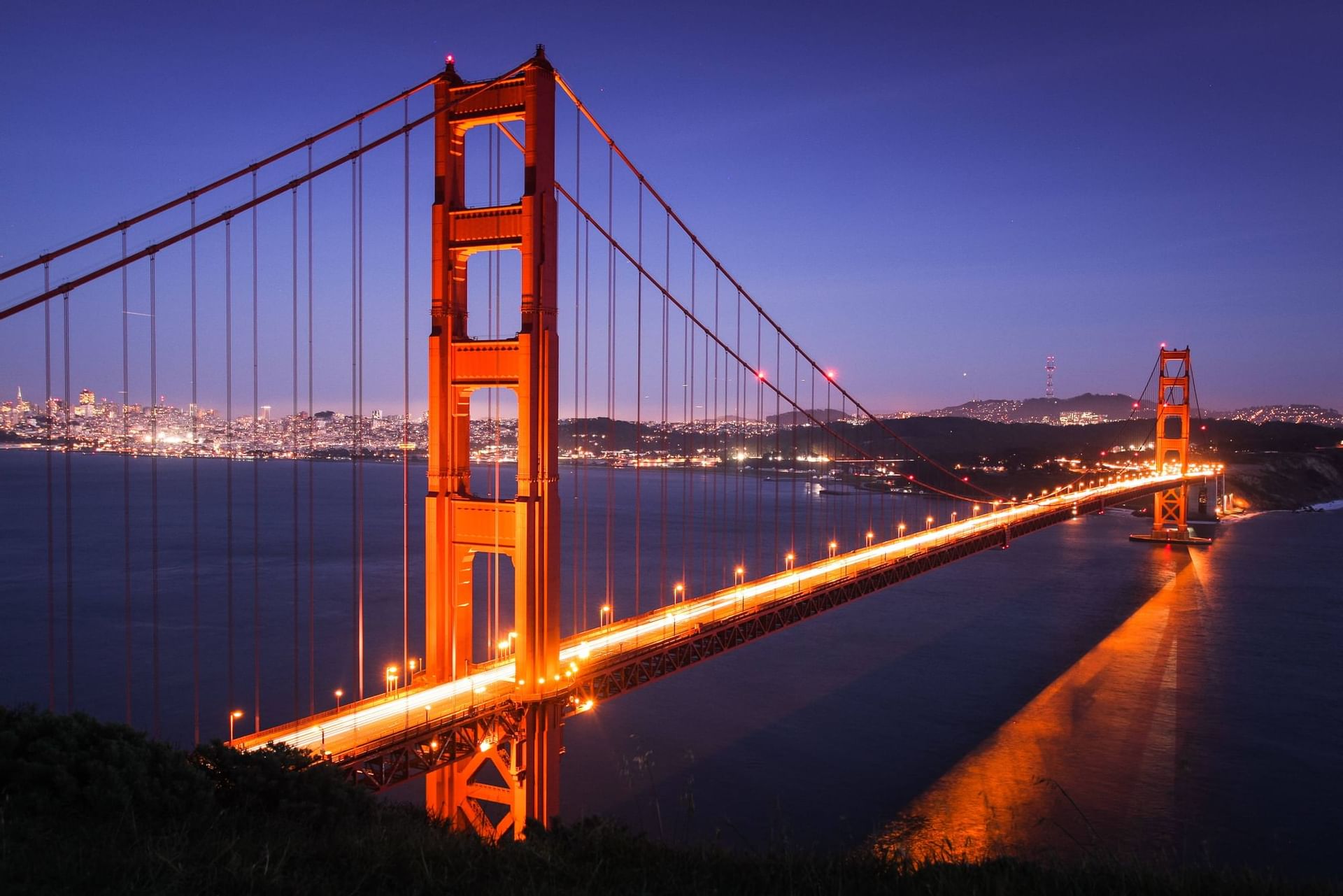 San Francisco
A warm, inviting, family-style ambiance greets you upon stepping into our beautifully renovated building originally built in 1908. With every detail of our design and décor, timeless grace and elegance are seamlessly merged with modern sophistication. Our charming Historic Section rooms showcase the original Victorian architecture, while more expansive Premier Section rooms offer upgraded perks and amenities along with views of the city or the hotel's courtyard and heated outdoor pool. Our collection of one-of-a-kind suites is highlighted by our Rooftop Garden Suite, a true urban oasis with a living area, wet bar and private terrace.